Barbecue Beef Grilled Cheese Steak
About this Recipe
Premium beef, sweet onions, cremini mushrooms, barbecue sauce and fontina make up a delicious sandwich that's served with rosemary-infused au jus.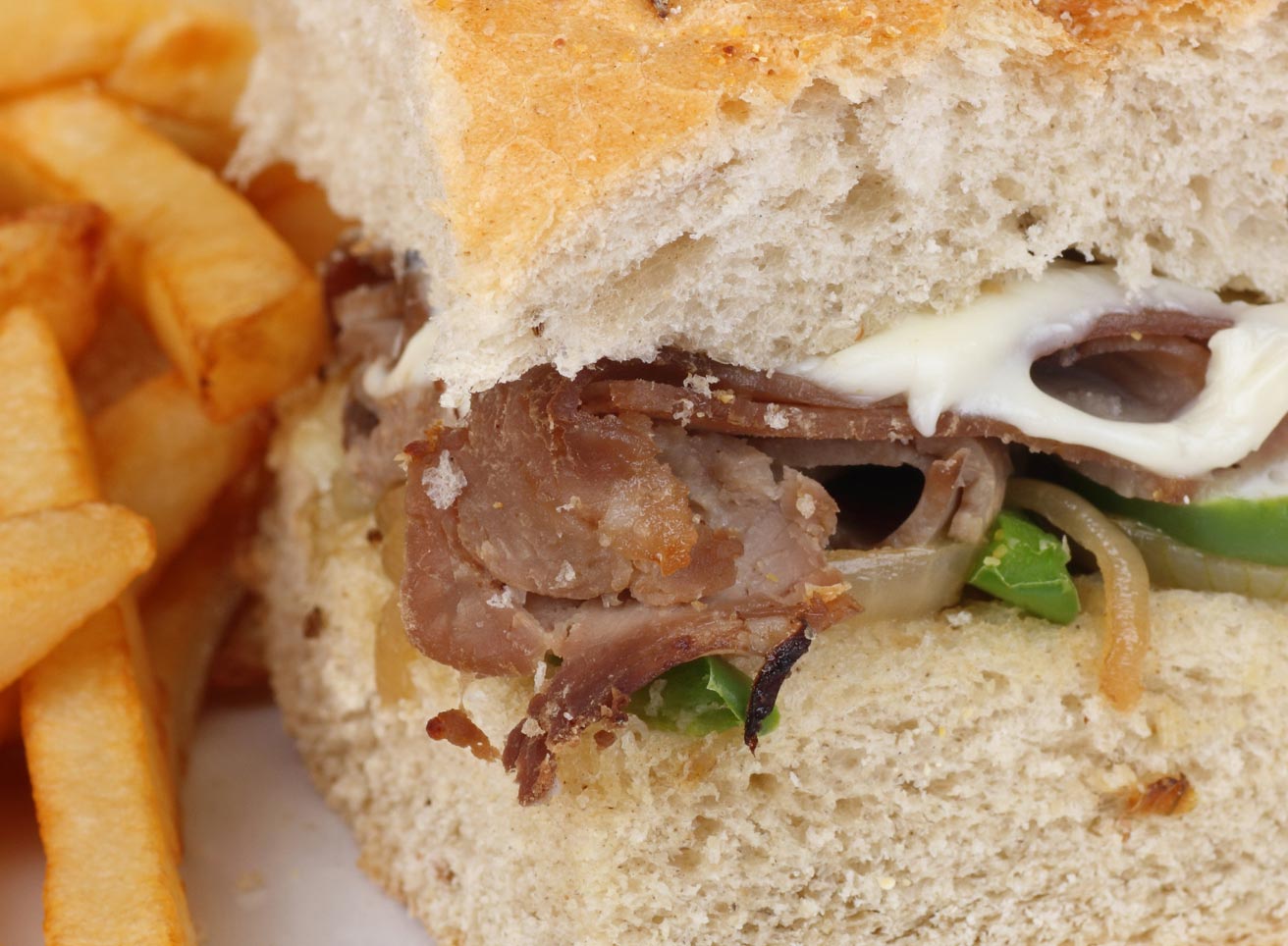 Barbecue Beef Grilled Cheese Steak
Directions
Heat oil in sauté pan over medium high heat. Add garlic, onions and mushrooms and cook for 3 minutes, stirring constantly. Remove from pan and reserve. Wipe pan to clean.
Butter outside surface of each slice of bread.
Layer beef onto unbuttered side of bread, top with barbeque sauce, Fontina, onion mixture and another slice of bread (buttered side out). Repeat for second sandwich.
Heat sauté pan over medium low. Cook sandwich until cheese is fully melted, approximately 4-5 minutes per side. Serve with warm au jus for dipping.
Ingredients
4 oz. au jus, rosemary-infused
4 slices bread, sourdough, 4 by 5 inches
1 Tbsp. Nature's Best Dairy® Butter, softened
1 tsp. Peak Fresh Produce® Garlic, Clove(s), minced
1/2 cup Peak Fresh Produce® Mushroom(s), Crimini
1/2 cup Peak Fresh Produce® Onion(s), Sweet, sliced 1/2-inch thick
1 tsp. Piancone® Oil, Olive
5 oz. Ridgecrest® Beef, Prime Rib Roast, or pastrami, thinly sliced
2 Tbsp. West Creek® BBQ Sauce, Original
6 1-ounce slices West Creek® Cheese, Fontina