Basic Breakfast Pizza
About this Recipe
Sometimes the simplest recipes are the most satisfying. With a pizza crust, some bacon, cheese, and eggs, this recipe makes breakfast fun and exciting.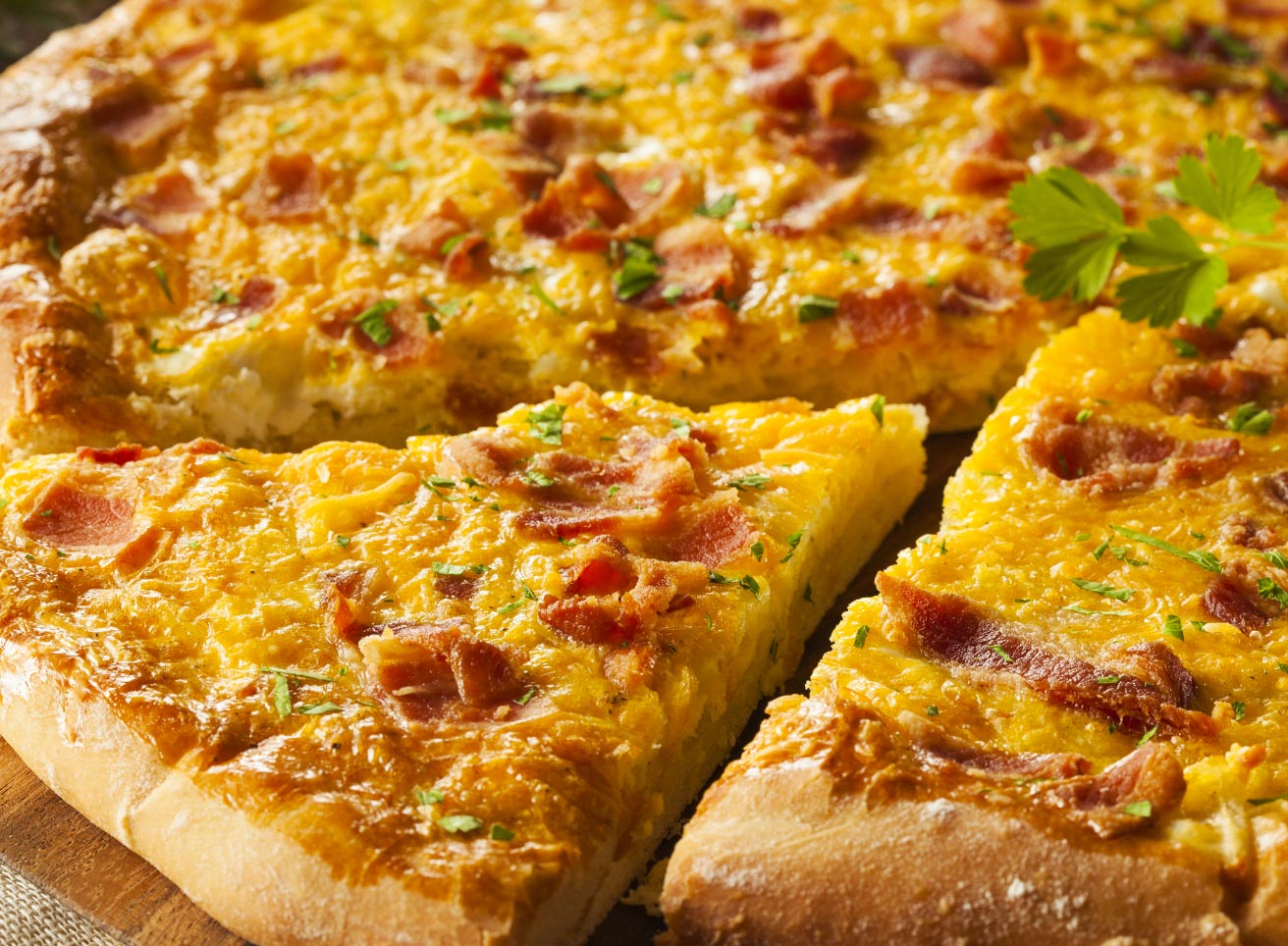 Basic Breakfast Pizza
Directions
Preheat your oven to 400°F.
Cook bacon and drain off fat (or use prepared bacon bits).
In a bowl beat eggs (or use West Creek Liquid eggs) and add 1/2 teaspoon salt and 1/8 teaspoon pepper.
In a skillet, spray with a non-stick pan spray or melt a tablespoon of butter over medium heat. Add egg mixture; cook and stir until thoroughly cooked but still moist. Remove from heat.
Place crust on greased pizza pan/stone. Spread pepper gravy over crust evenly leaving at least a ¼" edge around the outer edge. Sprinkle your cheese, bacon, and eggs evenly over the pepper gravy.
Bake pizza on center rack for 18 to 22 minutes or until pizza is done to desired doneness.
Ingredients
6 oz Bacio® Cheese Shredded, Mozzarella
6 strips Ridgecrest® Bacon, Applewood Slice(s), (or 4 oz bacon bits)
salt and pepper, to taste
1 Ultimo!® Pizza Crust, Frozen, 14-inch,
6 oz West Creek® Cheese Shredded, Cheddar
2-3 eggs West Creek® Egg(s), Large, scrambled (or equiv. amt of West Creek Liquid eggs
1 package West Creek® Pepper Gravy, mixed according to package directions