Beef Brisket Taco
About this Recipe
Slow and low is the ultimate way to prepare this Braveheart® Black Angus Beef Brisket smothered in smoky and citrus flavors. In true Mexican street taco fashion, this barbacoa doesn't miss the typical American toppings. Instead, serve it up colorful and fresh with pico de gallo, plenty of fresh cilantro, fresh avocado chunks, roasted corn sprinkled on top, and lime wedges on the side.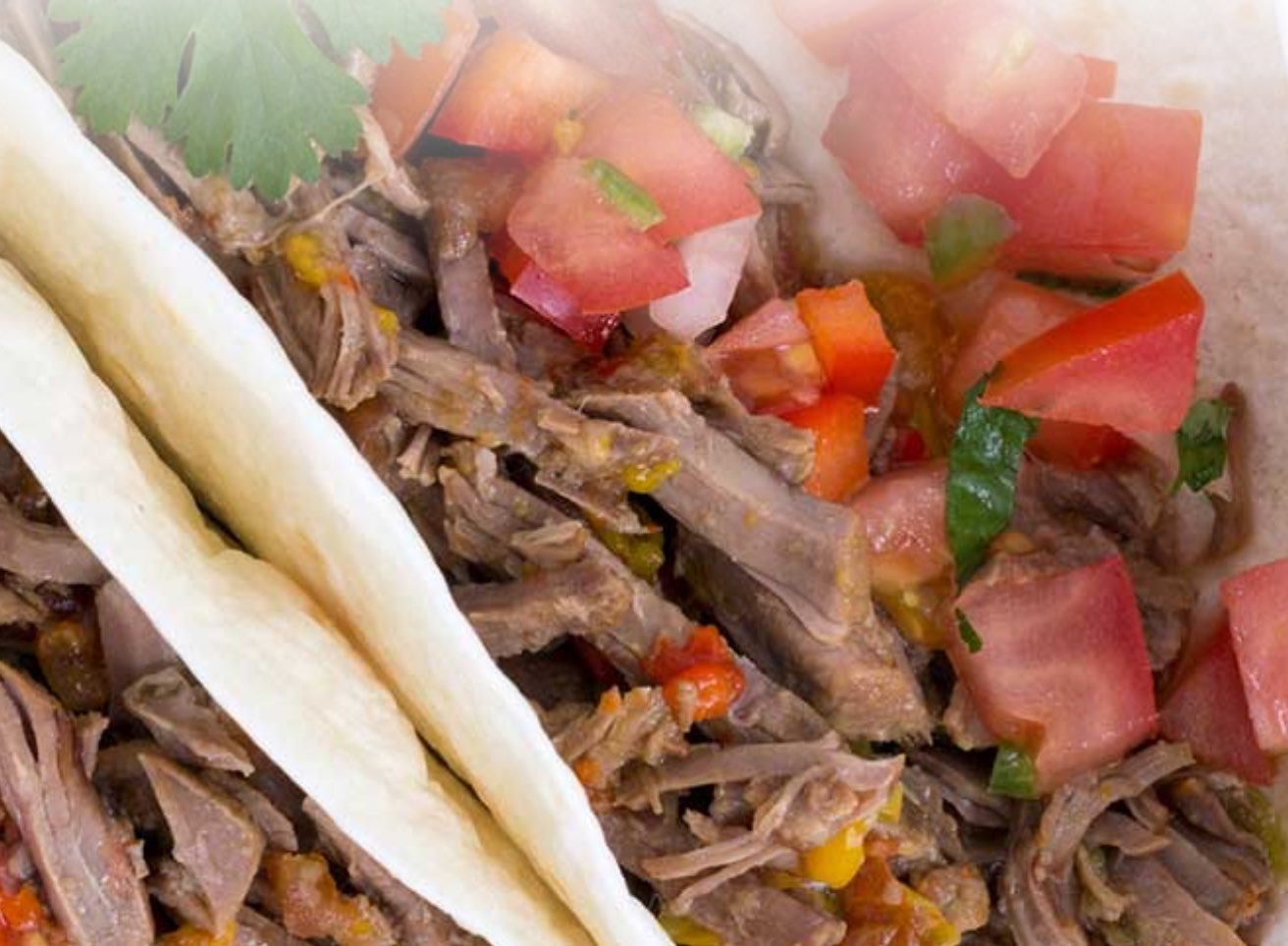 Beef Brisket Taco
Directions
Rub brisket with Lawry's® chipotle rub. Char on grill or brown in hot oven.
Place brisket in a braising pan, then fill three quarters of the way with orange juice, lime juice, and soy. Cover and braise in oven at 325ºF for 4–6 hours or until tender.
Sauté peppers and onion.
To assemble, stuff warm tortillas with pulled brisket, onions, peppers, shredded queso fresco and salsa. Additions such as fresh avocado, roasted corn, fresh tomato, sour cream and other condiments of course are welcome. Enjoy!
Ingredients
1/2 c. Ascend® Juice, Lime
1 gallon Ascend® Juice, Orange 100%
2 cups Asian Pride® Soy Sauce
1 Braveheart® Black Angus Beef Brisket
Contigo® Cheese, Queso Fresco Crumble,
6 Contigo® Tortilla(s), Flour
Lawry's® Chipotle Dry Rub,
1 Peak Fresh Produce® Onion(s), julienned
1 pepper(s), poblano, julienned