Churro Sidewinders™ Fries
About this Recipe
Two classics come together in this creative dish combining savory fries with sweet churro seasoning. Topped with chocolate and caramel sauces, it makes a decadent treat.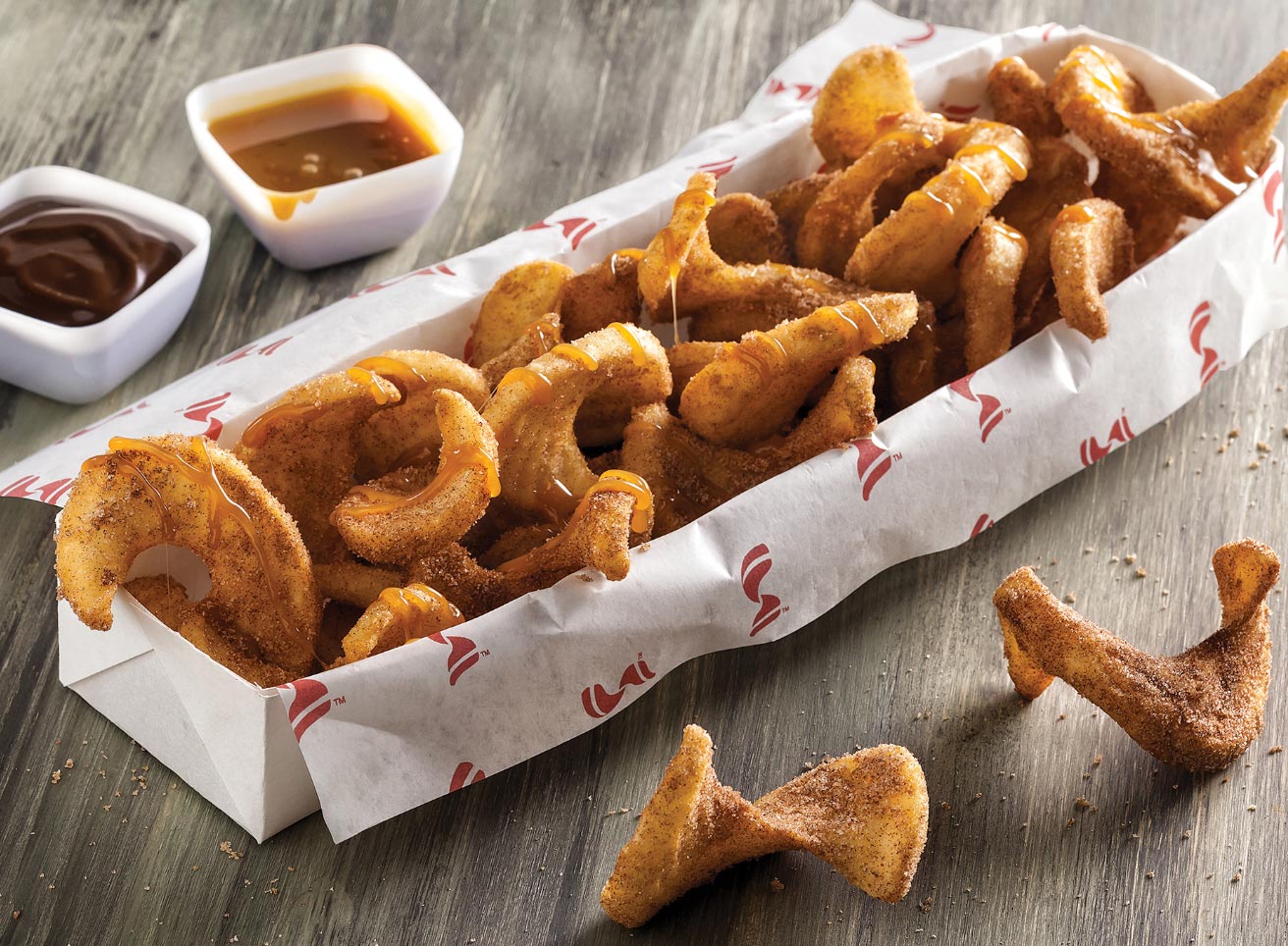 Churro Sidewinders™ Fries
Directions
Prepare Conquest SIDEWINDERS™ Fries according to package directions.
Mix cinnamon and sugar to desired taste.
Toss hot fries with mixture. Serve warm.
Ingredients
1 Tablespoon cinnamon, ground
1 Bag Sidewinders™ Fries Featuring Conquest® Brand Batter
1 Cup West Creek® Sugar, Granulated