Eggplant Rollettes with Vodka Sauce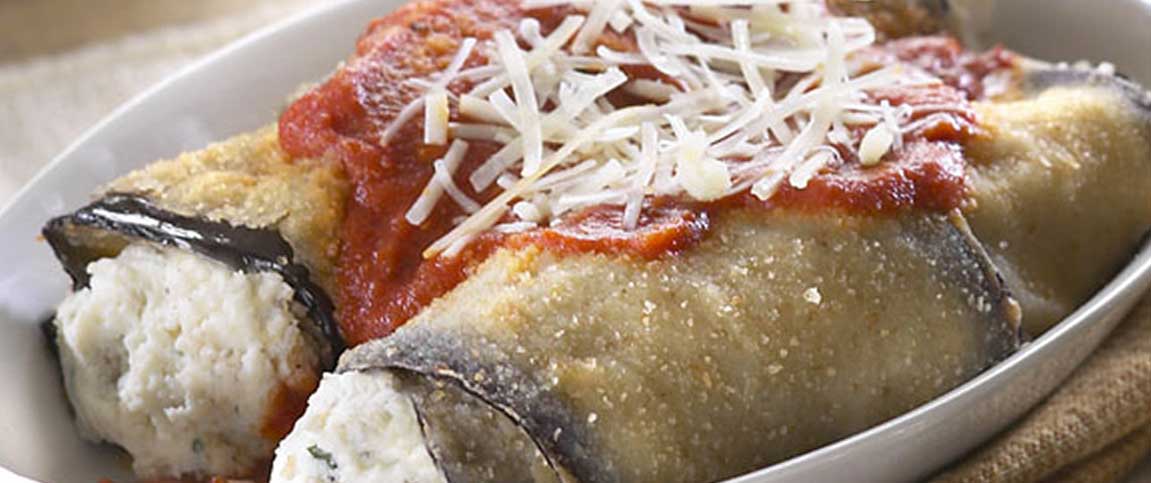 Eggplant Rollettes with Vodka Sauce
Directions
Preheat oven to 375°F.
Place 2 rollettes on a baking sheet.
Place in center of oven for 20-25 minutes or until hot in the center.
Sprinkle with mozzarella and place back in oven for 1 minute.
Heat sauce and spoon onto plate to create a base for the rollettes.
Remove rollettes from the oven and place rollettes on top of heated sauce.
Serve immediately.
Ingredients
4 oz cheese, mozzarella, (shredded)
4 Roma® Eggplant Rollettes
1 cup vodka sauce