Grilled Pound Cake
About this Recipe
This buttery grilled pound cake serves up caramelized goodness that is the perfect canvas for any number of toppings, especially simmered fresh berries. The nice part about this dessert is that it uses already-baked pound cake, so you can't under-bake it. Whip up some homemade cream to dollop on top, in addition to the Nature's Best Dairy® ice cream, for the ultimate finish.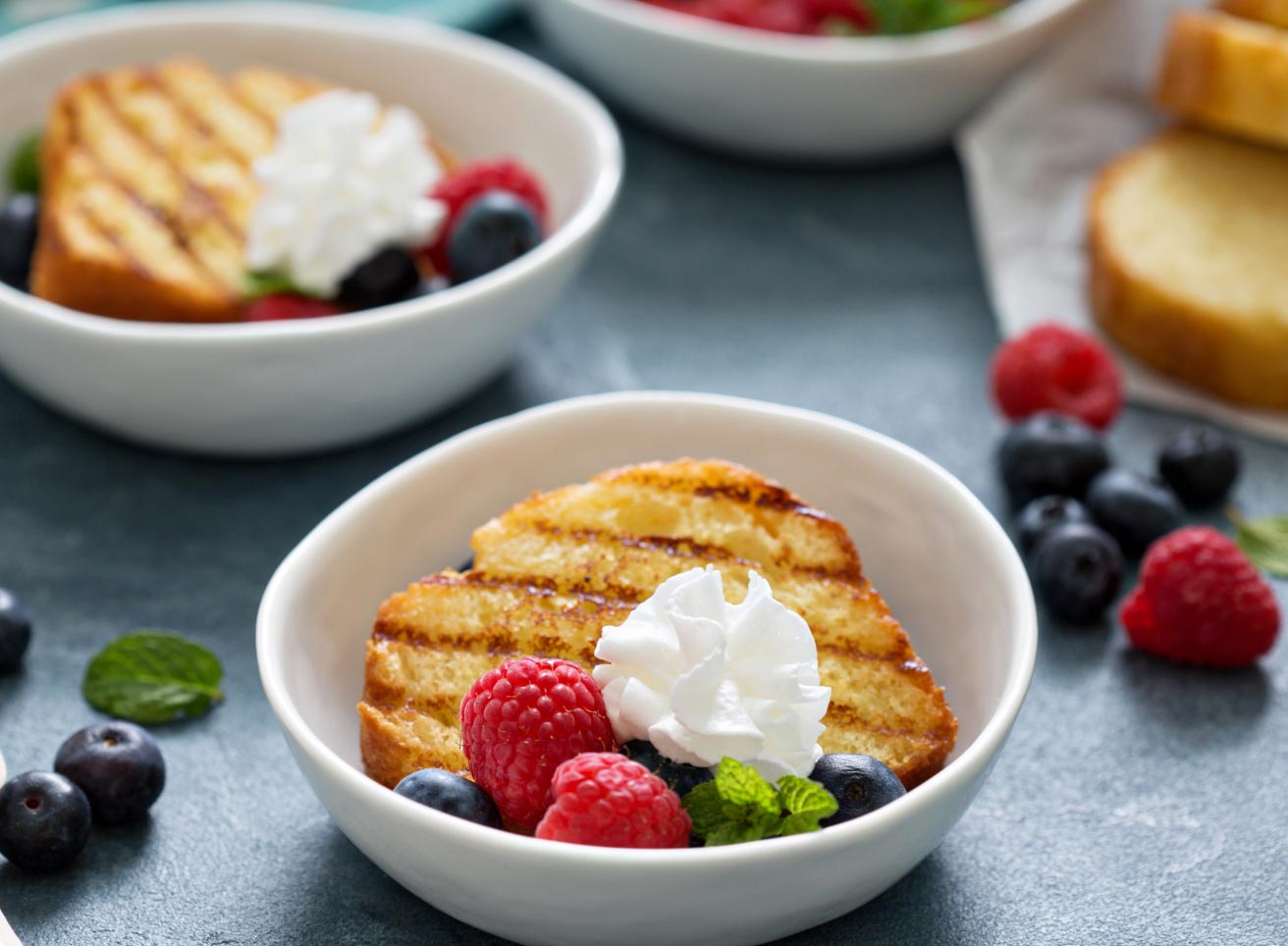 Grilled Pound Cake
Directions
Preheat the grill to medium-low and brush the pound cake slices with melted butter.
Grill the cake for about 2 minutes on each side or until the cake is toasted.
In a small saucepan over medium-low heat combine the seasonal berries, lemon juice and sugar.
Cook the mixture for about 10 minutes or until the berries have become soft and begun to release juice.
Serve the sauce atop each piece of buttery grilled pound cake and with a scoop of vanilla ice cream.
Ingredients
1 tablespoon Ascend® Juice, Lemon
2 cups berries, seasonal, fresh
6 tablespoons Nature's Best Dairy® Butter, Unsalted, melted
4 scoops Nature's Best Dairy® Ice Cream, Vanilla
1 pound cake, sliced into 1-inch thick pieces
1 tablespoon sugar, brown, light