Lomo Saltado
About this Recipe
You might never have heard of one of Peru's most popular dishes, Lomo Saltado. The classic stir fry is known for combining classic Peruvian ingredients with Asian cooking techniques for a dish that's served across restaurants, both upscale and casual. This version is prepared by frying beef strips and onions, then simmering in vinegar, soy sauce, tomato and spices, and serving with house fries.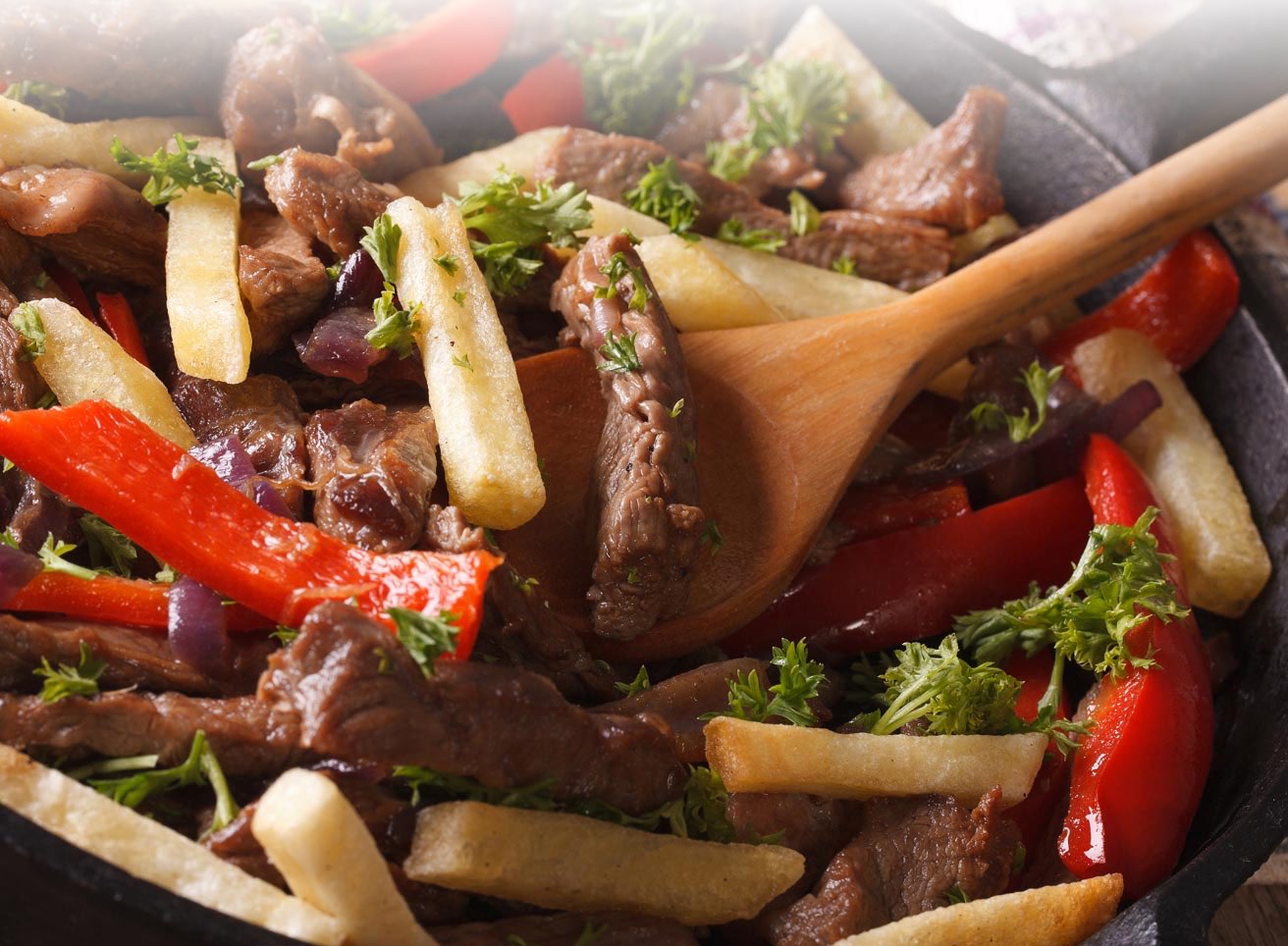 Lomo Saltado
Directions
In a deep-fryer or heavy-bottomed pot, heat enough oil to come halfway up the sides of the pot to 350°F.
Add the fries and fry until golden. Remove and place on paper towels.
Add 1/8 cup of vegetable oil to a medium skillet over medium heat. Once the oil is hot add the pre-seasoned beef strips.
After the meat has browned, add the onions and cook until they soften. Then, add the tomato, vinegar and the soy sauce.
Pour in the beer and simmer until the vegetables are cooked through.
Place beef mixture on a serving plate. Top with the fries and chopped parsley. Serve with white rice.
Ingredients
1-2 oz. beer
12 oz. Contigo® Beef, 1/2-inch Strip Fajita Meat, pre-seasoned
1/8 cup oil, vegetable, plus more for frying
1/2 cup onion(s), red, thinly sliced
1 Tbsp. Peak Fresh Produce® Parsley, Fresh, chopped
1/2 cup Peak Fresh Produce® Tomato(es), sliced
2 cups rice, white, cooked
1 tsp. soy sauce
3-4 tsps. vinegar
1 cup West Creek® French Fries