Oysters Rockefeller
About this Recipe
Bring out the flavor of our Wild-Caught USA Empire's Treasure Gulf Oysters with spinach, butter, onions, and breadcrumbs. Flavorful and satisfying, this favorite seafood appetizer is sure to be a hit.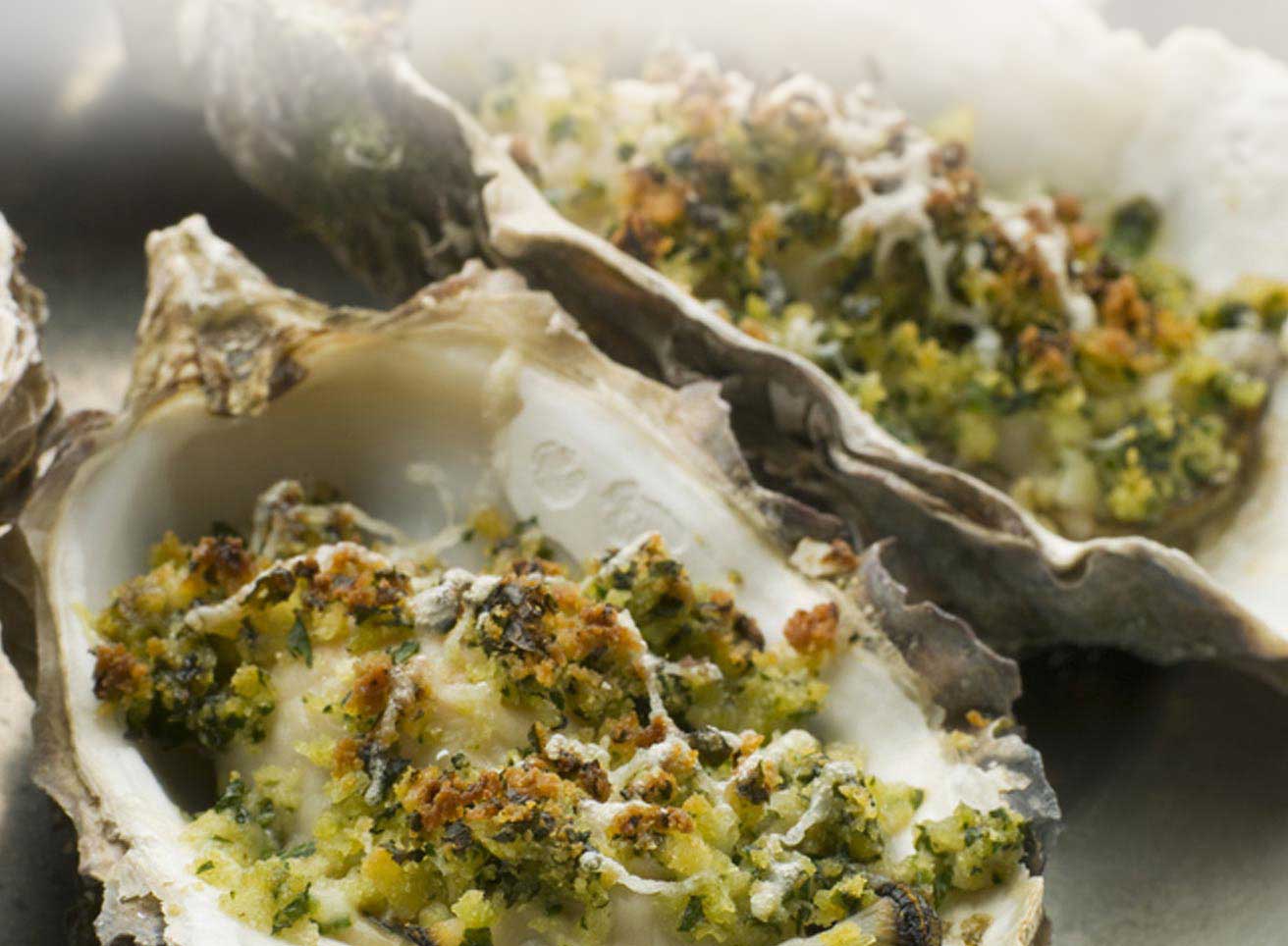 Oysters Rockefeller
Directions
Defrost 36 Empire's Treasure Wild Caught in the USA, IQF Half Shell Gulf Oysters.
In a large saucepan, melt the butter; add spinach, onion, parsley, bread crumbs, Tabasco Sauce, Herbsaint, and salt. Cook, stirring constantly, for 15 minutes. Remove from heat. Press the spinach mixture through a sieve or food mill; let cool.
Preheat oven broiler. Line an ovenproof plate or platter with a layer of rock salt about 1-inch deep (moisten the salt very slightly). Set oysters in the rock salt, making sure they are level.
Spoon an equal amount of the prepared spinach mixture over each oyster and spread to the rim of the shell. Broil approximately 5 minutes or until the edges of the oysters have curled and the topping is bubbling. NOTE: Watch carefully.
Ingredients
36 Empire's Treasure® Oysters, Wild Caught USA, IQF Half Shell
lemon, wedge(s), for garnish
1/2 tsp liqueur, Herbsaint, (or any anise flavored spirit)
6 Tbsp Nature's Best Dairy® Butter
3 Tbsp Peak Fresh Produce® Onion(s), finely minced
3 Tbsp Peak Fresh Produce® Parsley, Fresh, finely minced
6 Tbsp Peak Fresh Produce® Spinach, finely minced
1/2 tsp salt
salt, rock
Tabasco® Sauce, to taste
5 Tbsp West Creek® Bread Crumbs, Dry