Peak Fresh Produce® Garden Pie
About this Recipe
Swirled onto the perfect crust is a pesto infused alfredo. Topped with portabella mushrooms that provide an almost beefy taste. The addition of tender baby spinach, roasted poblano peppers, jalapeno peppers, yellow onion and grape tomatoes will excite your palate. Finishing this garden dream is a drizzle of a bright and sweet balsamic glaze and creamy mozzarella cheese.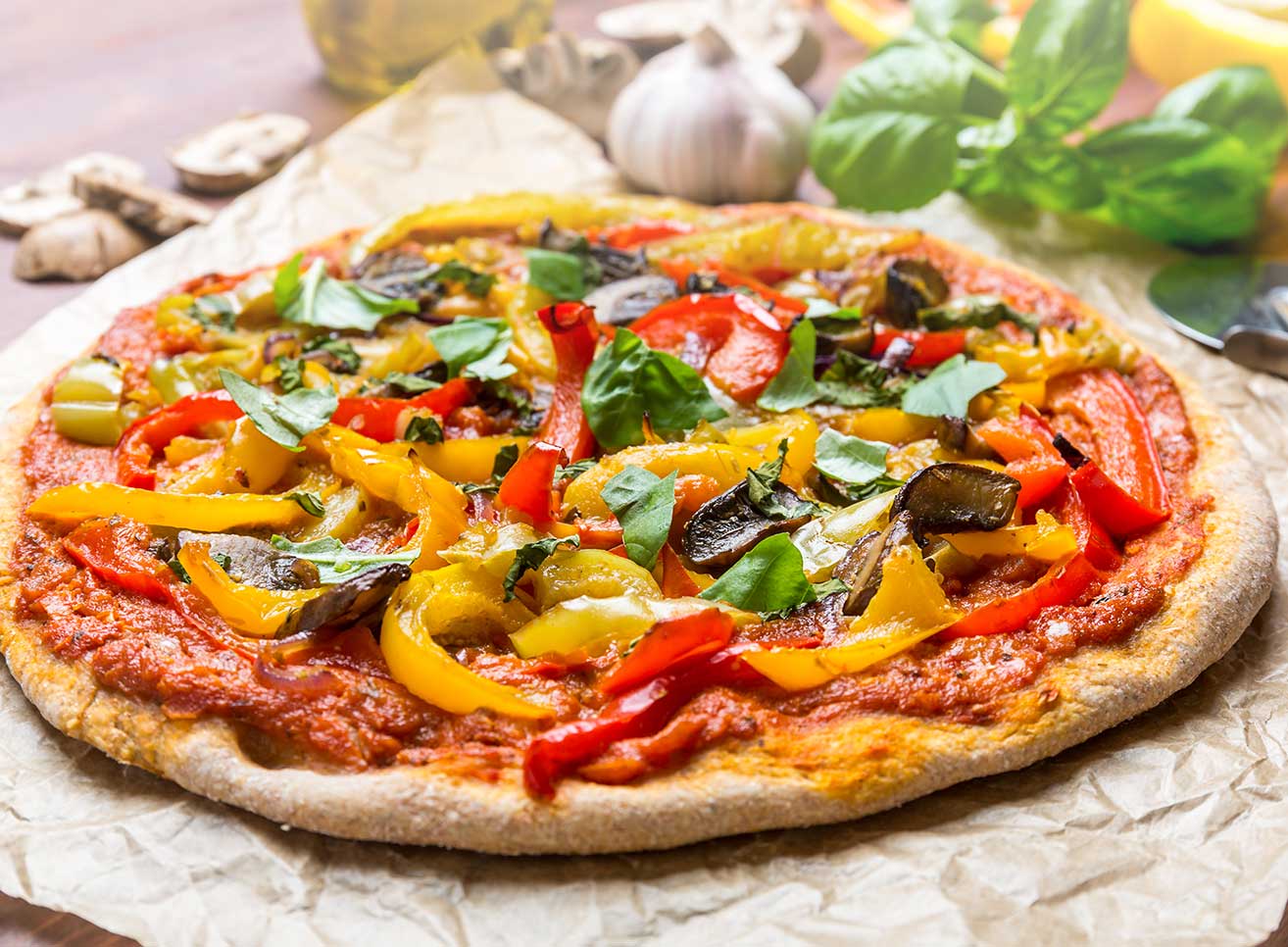 Peak Fresh Produce® Garden Pie
Directions
Place crust on pizza screen and brush with olive oil then season with salt.
Whisk the alfredo and pesto together. In a swirling motion beginning in the center moving to the edge apply the sauce to the crust.
Heat your oven.
Arrange mushrooms, spinach, tomatoes, jalapeno, onion and poblano on pizza. Add the rest of the cheese and bake.
Once crust is golden brown remove from oven and place on cutting surface. Slice and serve.
Ingredients
8 oz Piancone® Alfredo Sauce
2 cup Bacio® Cheese, Mozzarella, shredded
1/2 cup Piancone® Balsamic Glaze
14 in Ultimo!® Par Baked Thin Crust
2 Peak Fresh Produce® Pepper(s), Jalapeño, fine dice
2 Peak Fresh Produce® Mushroom(s), Portobello, large, sliced
1/2 cup Piancone® Oil, Olive, Extra Virgin
1/4 cup Piancone® Pesto Sauce
1 Peak Fresh Produce® Poblano Peppers, thinly sliced
2 cup Peak Fresh Produce® Spinach, Baby
1 1/2 cup Peak Fresh Produce® Tomato(es), Grape, cut in half
1 Peak Fresh Produce® Onion(s), Yellow, sliced