Pretzel Breaded Shrimp with Bacon Jam
About this Recipe
Crispy, breaded shrimp dipped in a homemade bacon jam sauce.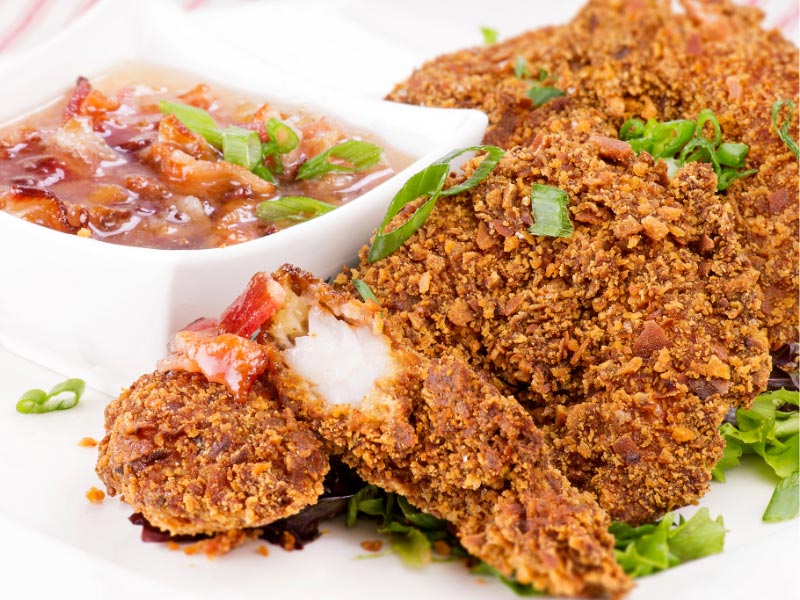 Pretzel Breaded Shrimp with Bacon Jam
Directions
Make breading in this order: flour, pancake mix & pretzel breading. Bread shrimp and let sit for 10 minutes. Take apple jam and add bacon to it.
Fry shrimp until done. Plate shrimp with side of bacon jam and top with onions.
Ingredients
5 Bay Winds® Shrimp, White 21/26 Raw, Peeled and Deveined, tail on
5 Empire's Treasure® Shrimp, Large
2 oz. flour, all-purpose
2 oz. jam, apple
5 oz. pancake mixture
1 oz. Peak Fresh Produce® Onion(s), Green
5 oz. pretzel breading
1 oz. Ridgecrest® Bacon, Applewood Slice(s)