Raspberry-Beef Salad
About this Recipe
This fast-to-fix supper salad keeps dinner prep to a minimum.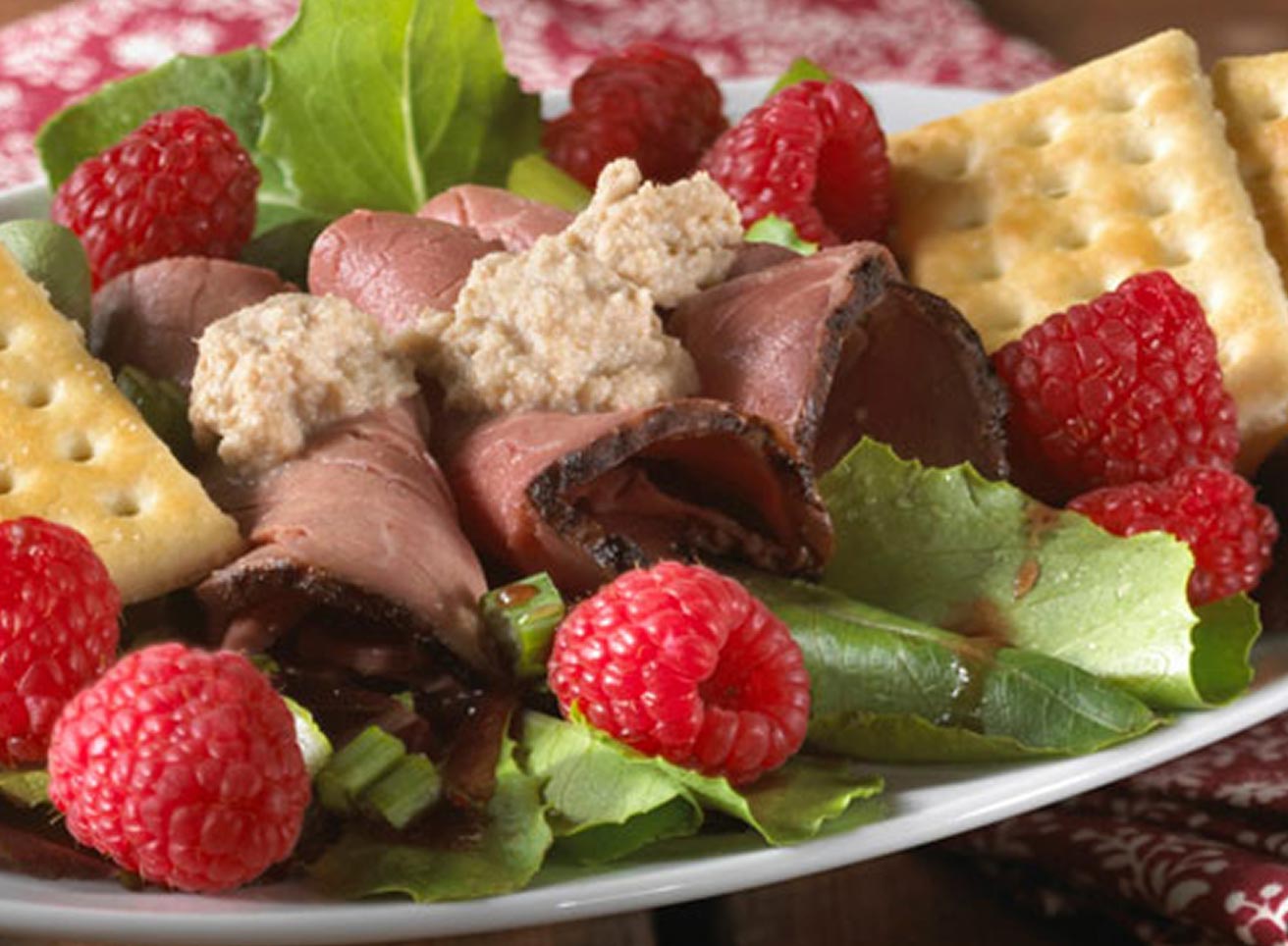 Raspberry-Beef Salad
Directions
On 4 serving plates place greens. Arrange beef slices in 3 stacks. Spread 1 teaspoon of horseradish over each stack. Roll up. Crosswise cut into ½-inch-thick slices. Arrange on greens.
Sprinkle salads with raspberries and onions. Drizzle with dressing. Serve with salad wafers.
Ingredients
6 cups greens, mixed lettuce, (torn)
- as desired Heritage Ovens® Wafers, Salad
1 tbsp horseradish
1/4 cup onion(s), green, (sliced)
1 cup raspberries, fresh
1/3 cup Village Garden® Raspberry Vinaigrette Dressing, (fat free)
6 oz West Creek® Beef, Roast, (full-cooked, lean, thinly sliced)