Short Rib Pimento Burger
About this Recipe
This decadent meat sandwich can only be held together by the mightiest of breads—the pretzel bun. Boneless Braveheart® Black Angus Beef Short Ribs are encased in patties of FarmSmart® Grass-Fed Ground Beef and seasoned with salt, pepper, and garlic, then topped off with a creamy completary pimento cheese. Serve with a side of bbq sauce or ketchup.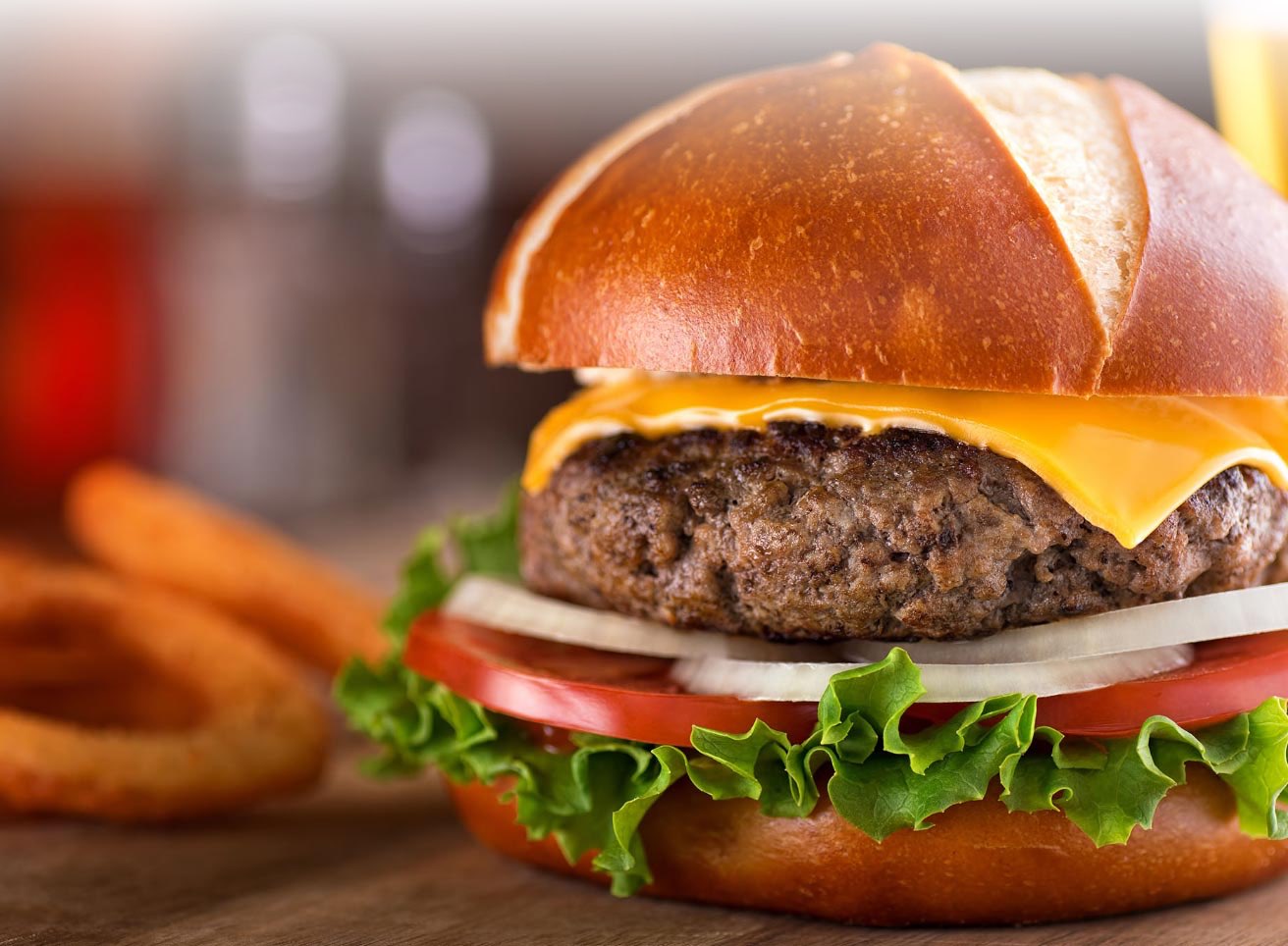 Short Rib Pimento Burger
Directions
Pre-heat grill on medium high heat.
Patty the ground beef into to 4 oz patties.
Slice the short rib in thin pieces and press between the two patties.
Mix the salt, pepper and garlic. Season the burger with the seasoning blend and place it on the grill.
Grill to desired temperature.
Place pimento cheese on burger and spread evenly.
Cover burger with a lid for 30 seconds to melt cheese.
Place burger on pretzel roll and serve.
Ingredients
3 oz Braveheart® Black Angus Beef Short Ribs, Boneless
1 tsp black pepper, ground
2 oz cheese, pimento
8 oz FarmSmart® Grass-Fed Beef, Ground, Patty(ies)
1 tsp garlic, granulated
1 ea Heritage Ovens® Bun(s), Pretzel
1 tsp salt, kosher