Spinach Tortellini Soup
About this Recipe
The easiest, most comforting and hearty soup ever. This recipe is a great way to use up tortellini pasta or some veggies leftover. A secret tip that can take this soup to whole new depths: use a large piece of quality Parmesan rind in the broth. Let it impart its earthy, nutty flavor, then remove it before serving. Diners will only know they can't stop slurping. Throw in cannellini beans for added bulk and extra protein.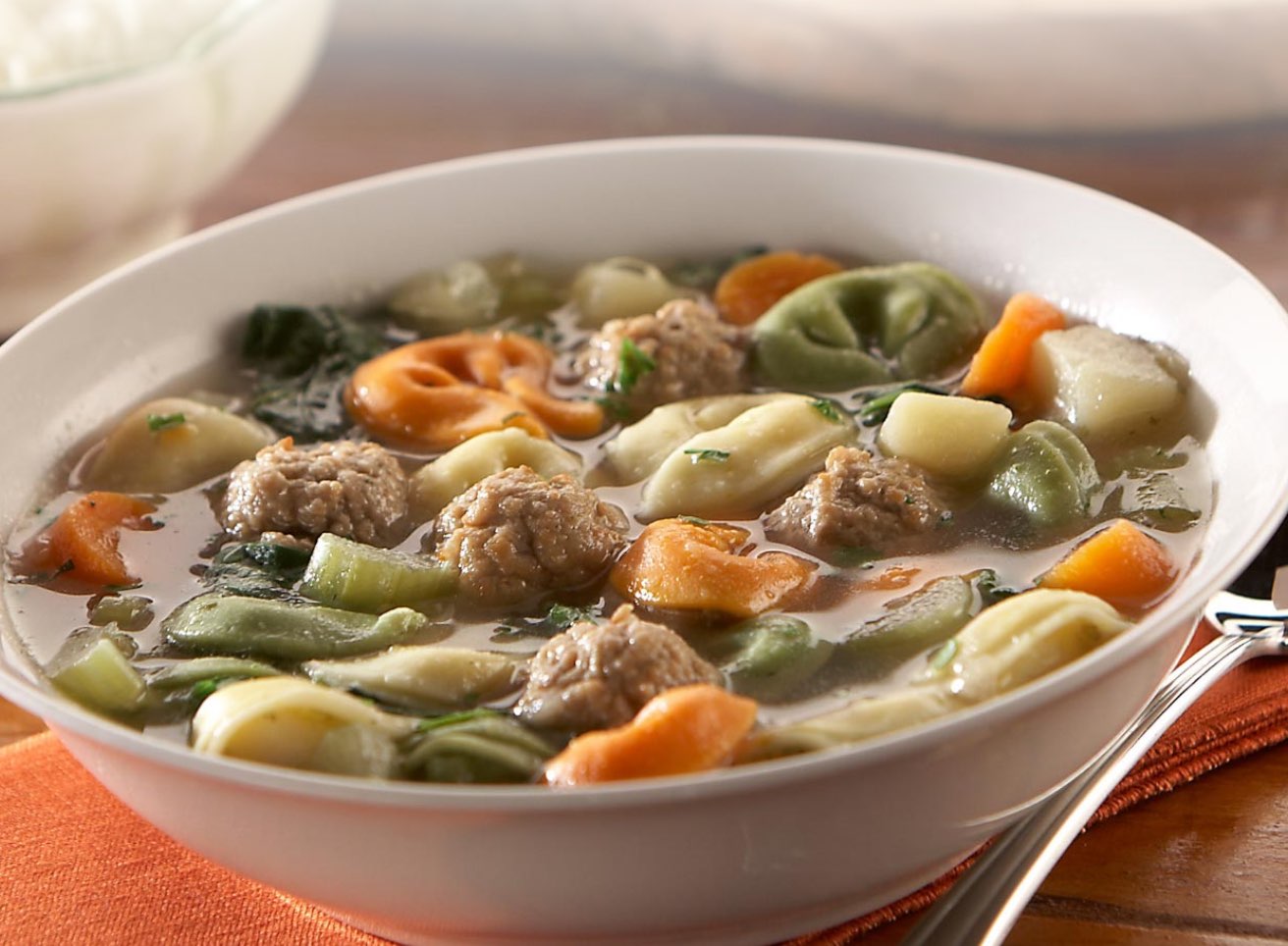 Spinach Tortellini Soup
Directions
In a Dutch oven, combine the potatoes, carrots, celery, onion, chicken bouillon and water.
Bring to a boil. Reduce the heat to low; cover and simmer for 10 minutes.
Stir in the cubed cooked chicken, spinach, parsley, garlic powder, oregano, black pepper and salt. Bring back to a boil.
Add in tortellini and cook uncovered for 7-9 minutes or until tender.
Ladle soup into bowls and top with grated Parmesan cheese.
Ingredients
3 Tbsps. bouillon granules, chicken
1 tsp. oregano, dried
3 cups FarmSmart® All-Natural Chicken Breast(s), Diced
1 tsp. garlic, powder
1 tsp. parsley, dried
2 medium Peak Fresh Produce® Carrot(s), peeled and sliced
1 rib Peak Fresh Produce® Celery, chopped
1 small Peak Fresh Produce® Onion(s), diced
1/2 tsp. pepper, black
3 small potato(es), red, peeled and cubed
grated Roma® Cheese, Parmesan, to taste
1 package Roma® Tortellini, Tri-Color
1/4 tsp. salt
1 10-ounce package spinach, frozen chopped
2 quarts water