Texas Cowboy Hash
About this Recipe
Serve up this spicy and hearty potato and egg breakfast in a skillet.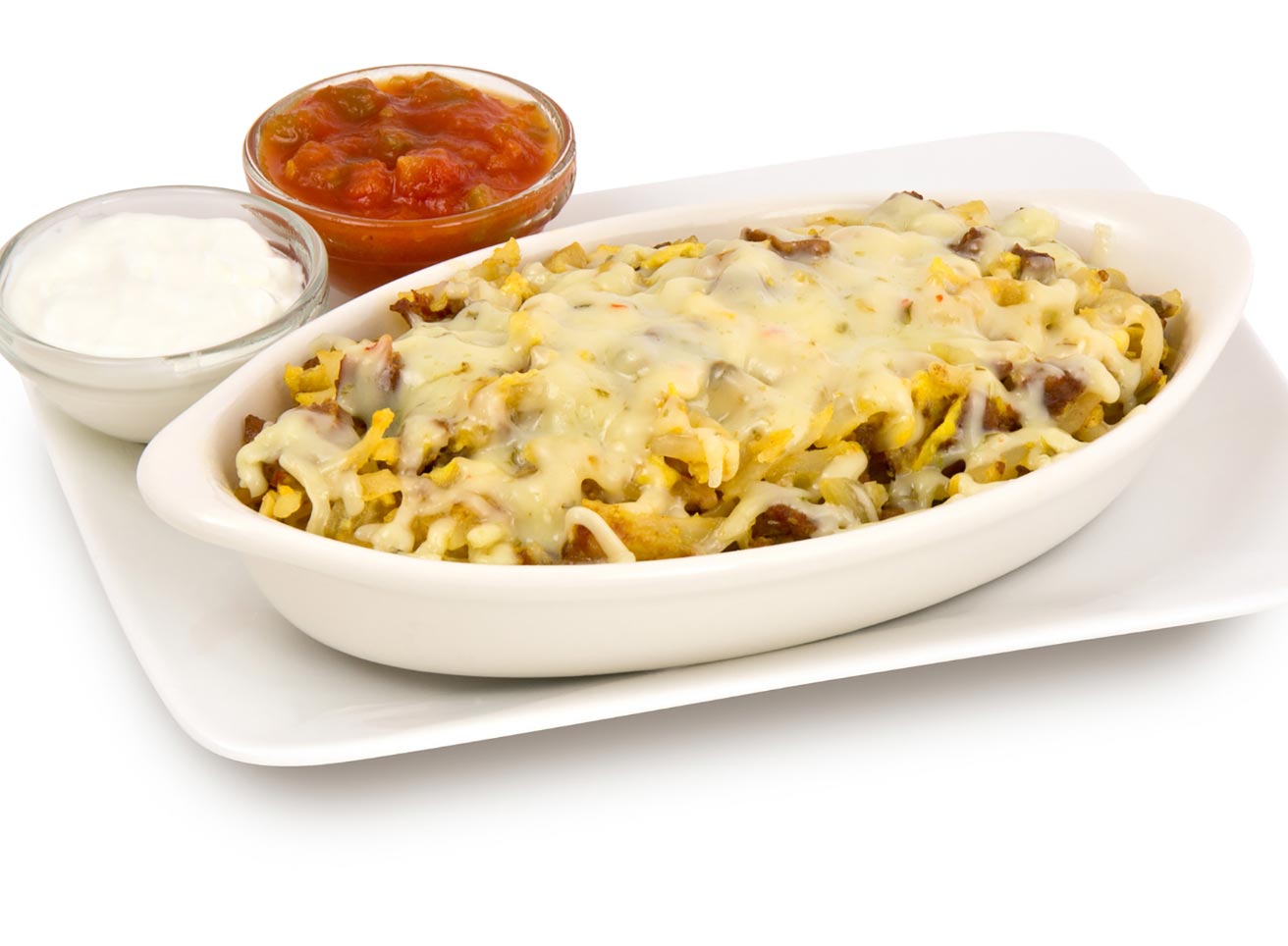 Texas Cowboy Hash
Directions
Cook sausage in large nonstick skillet over medium-high heat until no longer pink (2 to 3 minutes).
Add potatoes; continue cooking, stirring occasionally, until potatoes are tender (3 to 4 minutes).
Prepare 2 eggs according to customer order.
Remove skillet from heat; top with cheese.
Place in salamander until cheese is just melted (30 to 60 seconds). Serve with sour cream and salsa, if desired.
Ingredients
2 tsp chile(s), serrano, chopped
2 tbsp Contigo® Salsa, Medium, or as desired
1 oz Land O'Lakes® Extra Melt Process American Loaf, shredded
6 oz potato(es), diced
2 oz sausage, chorizo
2 tbsp sour cream, or as desired
2 West Creek® Egg(s), Medium, well beaten