Tiki Torched Piña Colada
About this Recipe
Deepen the flavor of a classic piña colada by grilling the pineapple before blending with the coconut milk, rum, and crushed ice.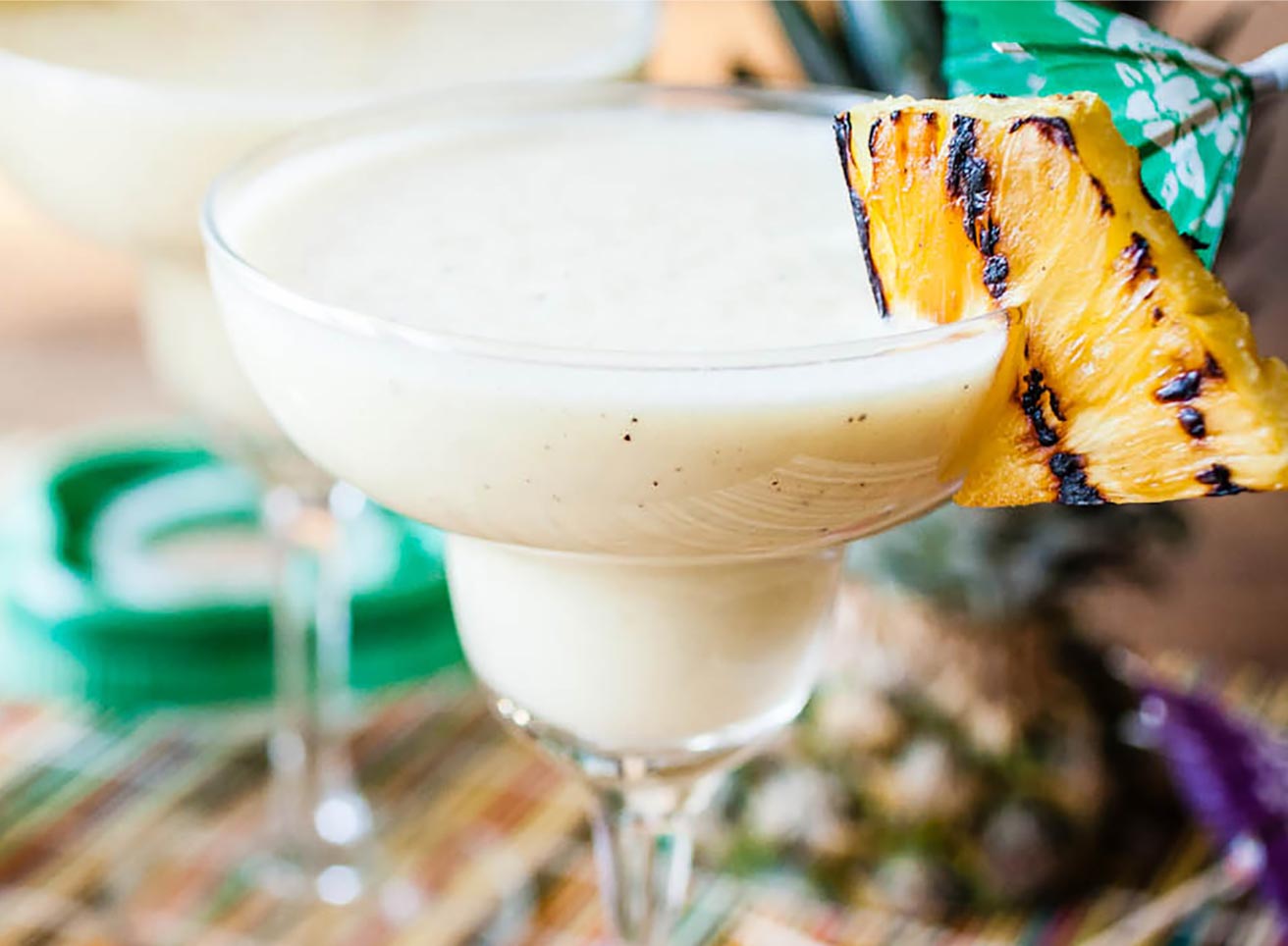 Tiki Torched Piña Colada
Directions
Grill pineapple slices over medium heat 6 to 8 minutes or until lightly charred, turning occasionally.
Cut 2 of the slices into wedges. Set aside. Coarsely chop remaining pineapple.
Place chopped pineapple, coconut milk, pineapple juice, rum, and sugar in blender container; cover. Blend on high speed until smooth. Add ice; blend until slushy.
Pour into beverage glasses. Garnish with grilled pineapple wedges.
Ingredients
3/4 cup Ascend® Juice, Pineapple
4 cups ice, crushed
1 medium pineapple(s), whole, peeled, cored, cut into 1/2 thick slices
1/2 cup rum, light
1/2 cup Silver Source® Sugar
1 can Thai Kitchen® Coconut Milk, (13.66 ounces)