Tropical BBQ Chicken Pizza
About this Recipe
Craving something a little more tropical? Try this BBQ pizza topped with fresh mangoes, onions and premium Bacio mozzarella cheese.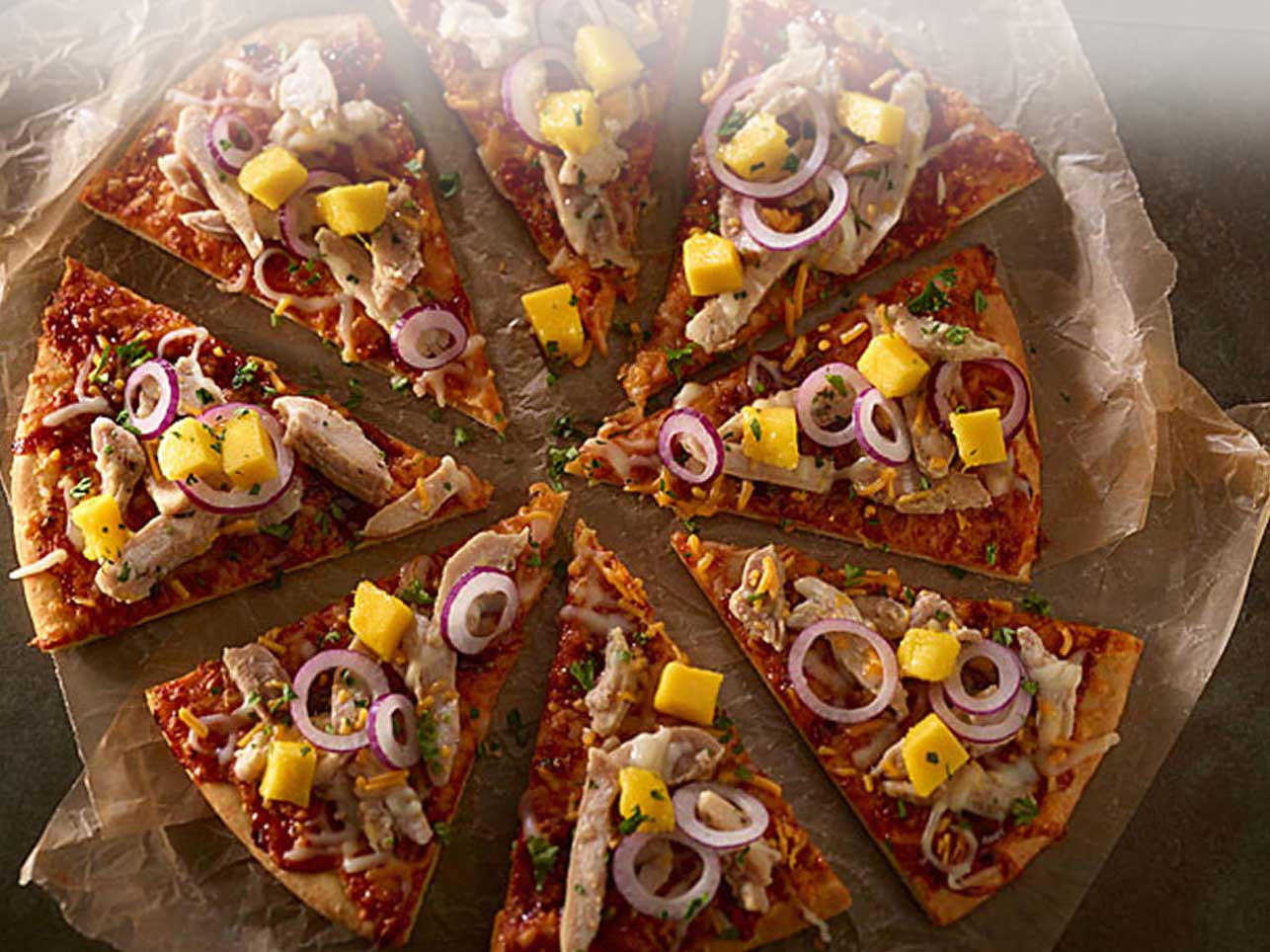 Tropical BBQ Chicken Pizza
Directions
Spread BBQ sauce evenly over 14" Ultimo® pizza shell, up to 1/2 inch of edge.
Sprinkle cheddar and mozzarella cheese over BBQ sauce.
Evenly distribute the red onion rings, mango cubes and chicken over cheese.
Bake in preheated 450° F conventional or pizza oven for 12-18 minutes or until crust is golden and cheese is bubbly and beginning to brown. Just before serving garnish pizza with the chopped parsley.
Ingredients
4 oz. Bacio® Cheese Shredded, Mozzarella
1/4 Cup(s) mango(es), fresh, cubed
1/3 Cup(s) Peak Fresh Produce® Onion(s), Red, cut in rings
2 Tbsp(s). Peak Fresh Produce® Parsley, Fresh, chopped
4 oz. Roma® Cheese Shredded, Cheddar
8 oz. Roma® Chicken, Breast Strips with Rib Meat, Garlic Flavor
1 Ultimo!® Pizza Crust, Frozen, 14-inch
6 oz. West Creek® BBQ Sauce, Original