The name of the game in the restaurant business is to keep guests coming back, but with new restaurants popping up every day, getting repeat business can be a huge challenge. That's one reason why loyalty programs can be such an attractive tool for business owners.
Just look at the numbers ," According to a study by LevelUp, when a customer is close to unlocking their loyalty reward, they spend 39% more than usual. When customers redeem their reward, they spend an average of 19% more. In addition, visitation frequency increases by 75% between a customer's first reward and their tenth reward (pos.toasttab.com)." Clearly a thoughtful loyalty program can go a long way in the never-ending quest to retain customers and keep them spending. Here are a few things to keep in mind.
Keep It Simple
A loyalty program is only effective when it's being used, and consumers say again and again that what they're looking for is something straightforward that gives points based on dollars spent and offers occasional discounts. That's it!
If there are too many barriers to entry—paperwork, downloading an app, etc.—guests are less likely to participate. Likewise, it's smart to create some rewards that guests can experience quickly, like a point bonus just for signing up, to keep them interested and motivated.
A loyalty program can be as simple as a punch card or as complex as a mobile app, but either way, the accumulation and use of rewards should be consistent, quick, and straightforward. Guests should be able to utilize points during any operating hours because the whole point is to get guests visiting as often as possible.
Make It Exclusive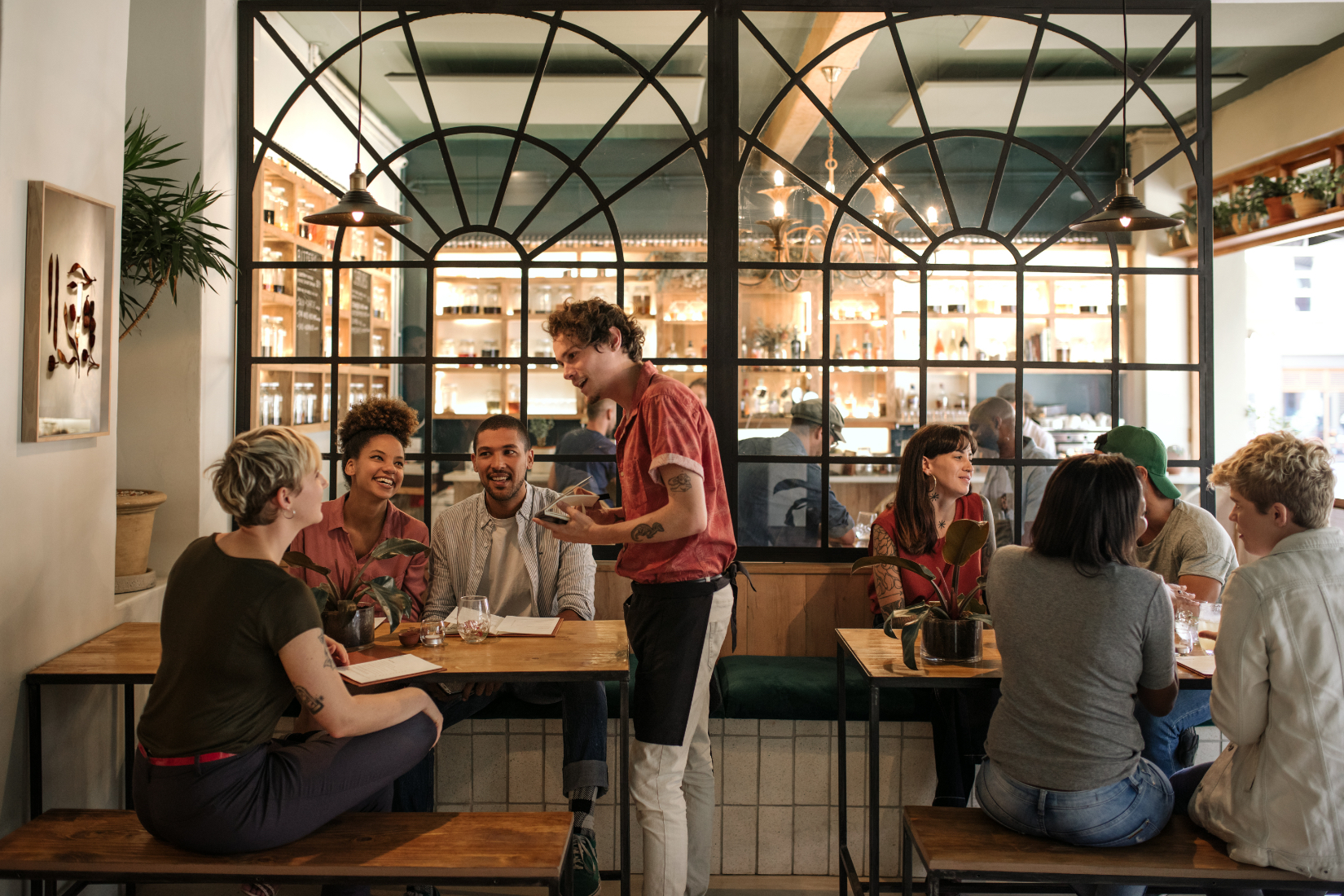 Everyone wants to feel special, and creating exclusive perks for loyalty program participants is a great way to make sure your guests feel like VIPs. If you use a mailing list, create a sub-list for your loyalty program members so you can keep track of and communicate with them separately. Some perks to consider offering loyalty program participants include:
Early access to reservations or tickets for special dinners
Complimentary valet parking
Prime seating
Extended Happy Hours
Exclusive restaurant swag like coozies, aprons, wine tools, etc.
And of course, discounts
Also, take the time to learn the names of your loyalty program participants when you can, and treat them special in person. Maybe bring out a dessert on the house or ask them about their family—think of your loyalty program as an opportunity to build lasting relationships with your best customers.
Use Existing Tools
If you are using a POS system, chances are high that it offers a loyalty program option that's built into the application itself. This is ideal because loyalty programs present an opportunity to collect useful data about your guests, which can be managed easily by your POS system. Another advantage is that it improves guest experience by lessening the tasks the guest must complete in order to start accruing and enjoying rewards. With POS-based loyalty programs, points are typically given based on customer transactions at the time of purchase, making the experience appear seamless. Using existing POS software also allows you to maximize on an investment you've already made, which feels pretty good.
Get Those Referrals
Let your most loyal customers be your ambassadors by building in perks for referrals. This is especially useful if you offer catering, as catering referrals can be very lucrative. Create a referral program that rewards people for spreading the word, and then make sure to promote it online and in person. Adding a note to guest checks is a great way to communicate about this type of incentive.
One way to reward word-of-mouth endorsements is to acknowledge social sharing with special perks. Guests who share posts to their social media featuring your restaurant could receive double points during that visit or on their next visit.