Bacio® Cheesecake
About this Recipe
This ultra-rich cheesecake is both savory and sweet - a delightful surprise to the palate that is sure to become a customer favorite!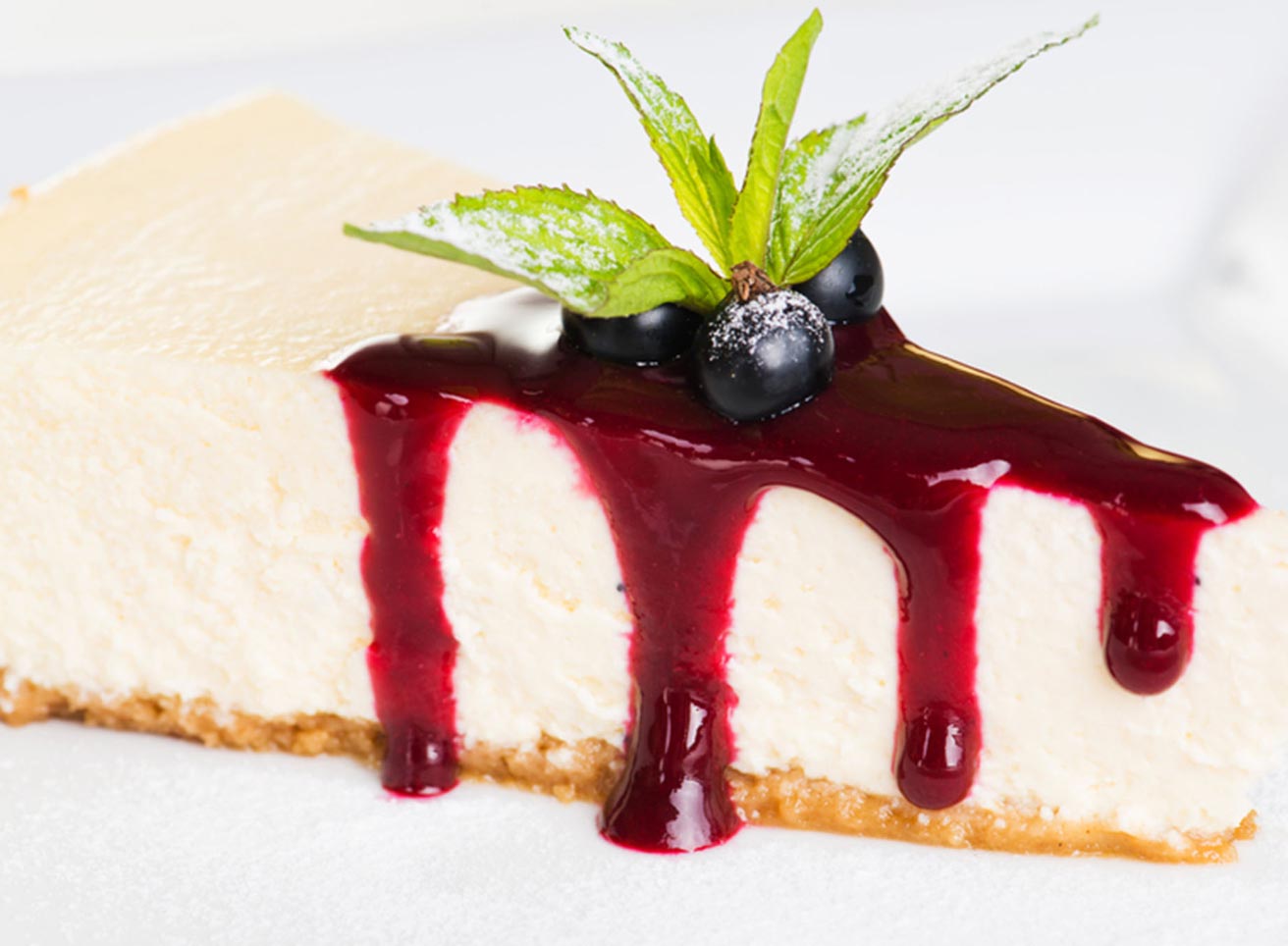 Bacio® Cheesecake
Directions
Preheat oven to 350 degrees and measure all ingredients. Prepare a cookie or graham cracker crust in a 10" spring-form or cake pan.
Spray one medium-sized non-stick saute pan with pan spray. Over low heat, melt the cream cheese in the saute pan. Stir with a heat-resistant spatula.
When the cream cheese is half melted, add the Bacio in three equal batches. Stir to melt both cheeses and to prevent any browning. Keep the heat on low. When both cheeses are completely melted, turn off the heat.
Put the sour cream, sugar, corn starch, vanilla, eggs, yolks, and heavy cream in a food processor. Blend on high until the mixture is smooth.
Add the cheese mixture into the food processor and blend on medium to high speed until smooth (two minutes).
Pour the batter into the prepared pan, place the pan in a larger pan and surround it with one inch of hot water.
Place the cheesecake on the middle rack in the oven for 45 minutes. After 45 minutes, turn off the oven and let the cake cool for one hour. Leave the door closed. After one hour, remove the cheesecake from the oven and let it cool completely before serving.
Ingredients
3 cup(s) Bacio® Cheese Shredded, Mozzarella
1 Tbsp cornstarch
3 egg, yolk(s), room temperature
1/3 cups(s) Nature's Best Dairy® Cream, Heavy
2 Nature's Best Dairy® Egg(s), room temperature
1 1/4 cup(s) Nature's Best Dairy® Sour Cream
1 cup(s) sugar
1 Tbsp vanilla extract, pure
8 oz West Creek® Cream Cheese, softened