Burke Corporation
Committed to the Details
For customers committed to the details, they can find a partner in Burke. From their unsurpassed, customized approach to finding solutions, Burke truly cares about every detail. Burke is an industry leader in food safety with high quality standards and great tasting products centered around trend-driven product development and innovation.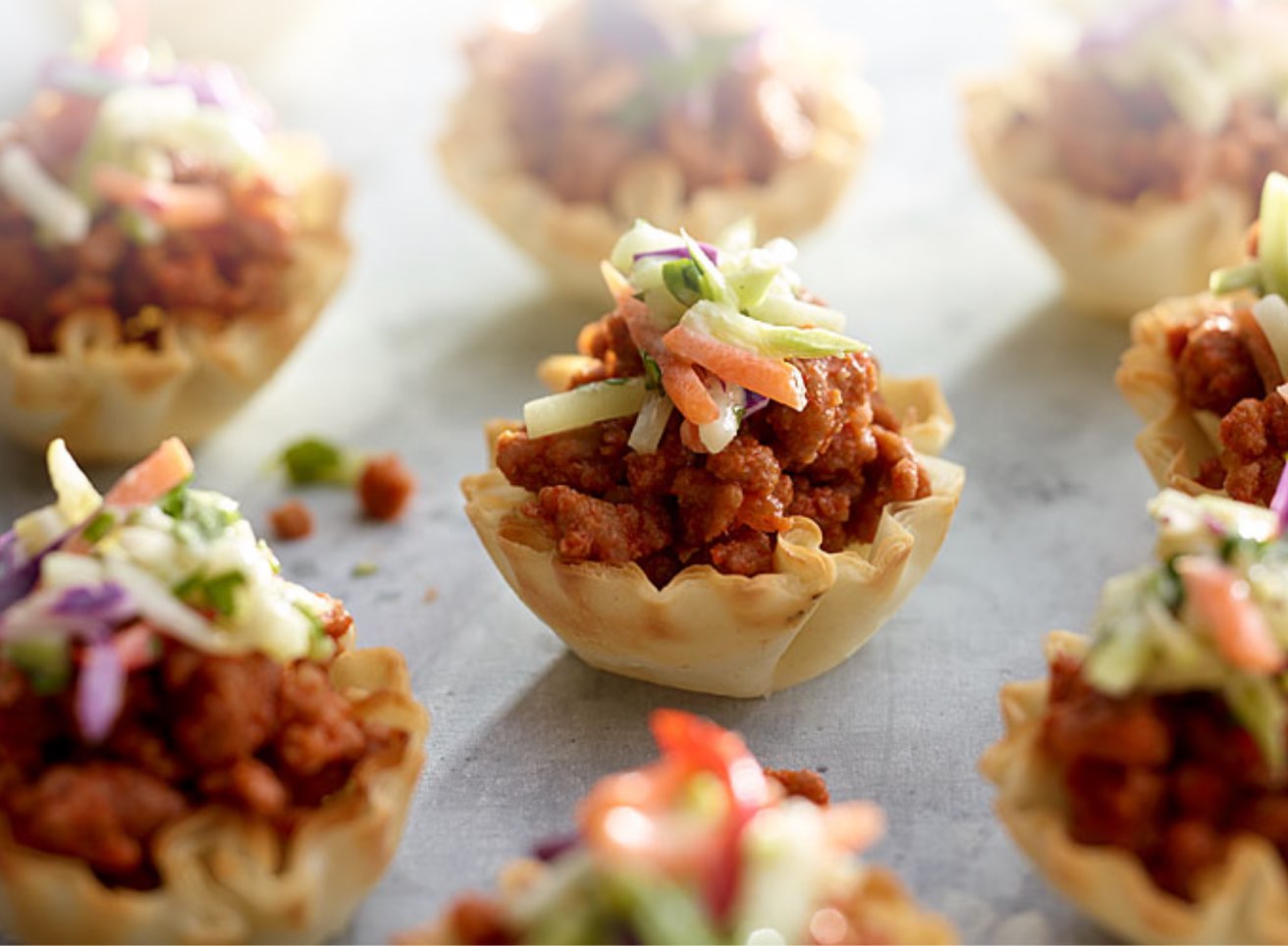 Caprese Meatball Sliders
Miniature toasted ciabatta rolls encompass a fresh basil leaf, thin layer of zesty tomato sauce, an Italian-style meatball, and melted fresh mozzarella cheese.
Italian Stuffed Breadsticks
Pepperoni, Italian sausage, pepperoncini peppers, mozzarella and provolone cheese rolled together in pizza dough; brushed with garlic butter and sprinkled with Parmesan.
Loaded Pizza Boats
Beef crumbles, mushrooms, black olives, green peppers, onions and pizza sauce piled onto crunchy French bread that has been cut in half length-wise and hollowed out; topped with mozzarella cheese.
About Burke Corporation
Headquartered in Nevada, Iowa, Burke Corporation manufactures and markets pizza toppings and other fully cooked meats to be used as ingredients in a variety of applications – for pizzerias, Italian and casual restaurants, and manufacturers of prepared foods. Throughout more than 40 years in the topping business and 50 years in the pizza industry, Burke has spent decades honing their skills to create the best pizza toppings and give the customer exactly what they need, consistently.
Become a Supplier Partner
Contact us today to learn how you can partner with Performance Foodservice.
Become a Supplier