Grilled Shrimp Skewers With Pineapple Salsa
About this Recipe
Despite it's southwestern origins, Ken's® Chipotle Dressing tastes deliciously tropical alongside the shrimp skewers and pineapple salsa. We recommend serving it during the summer grilling season!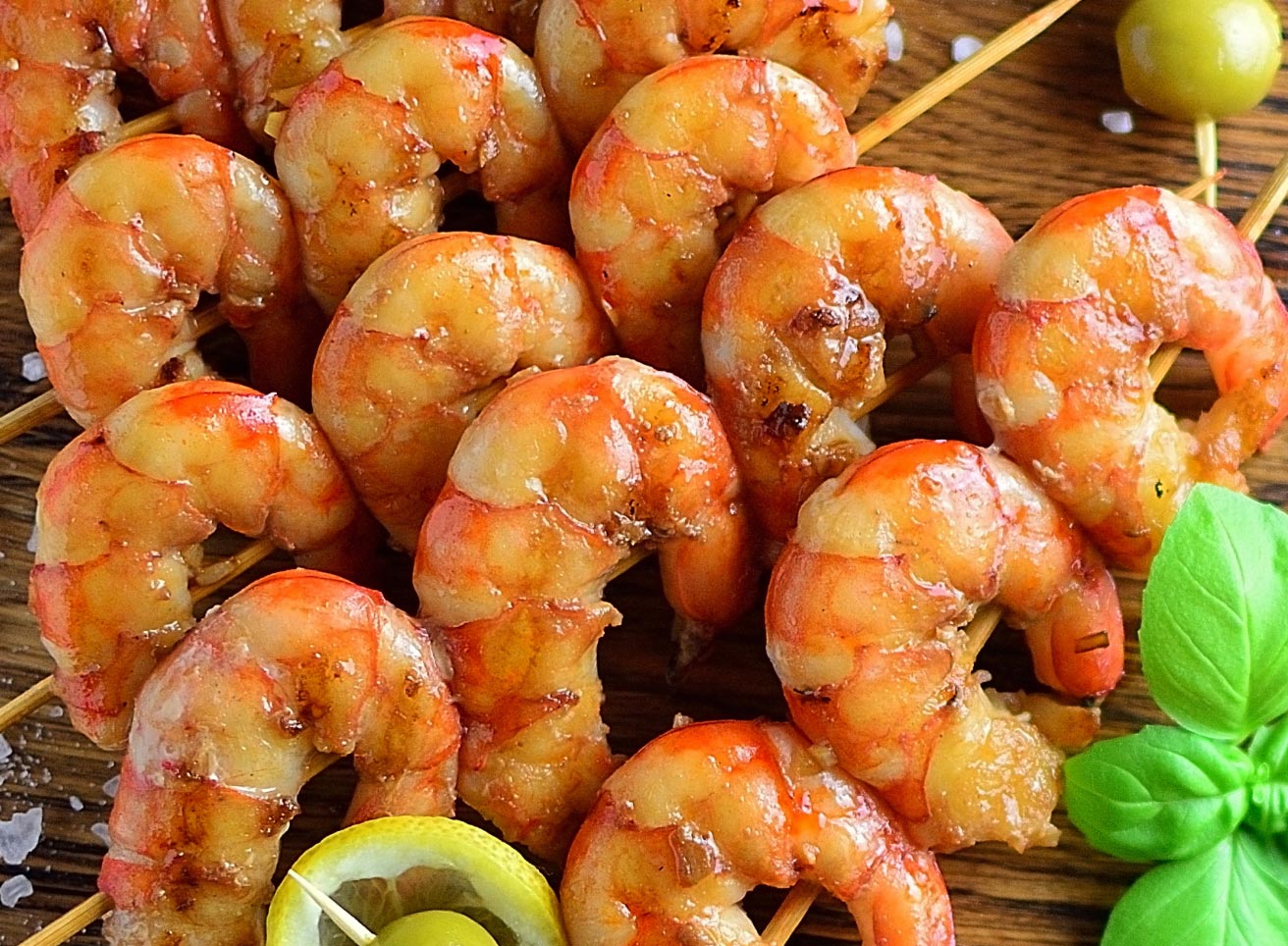 Grilled Shrimp Skewers With Pineapple Salsa
Directions
Peel and devein shrimp. Toss shrimp with lime juice and 1 Tbsp cilantro. Let the shrimp marinate for 10 minutes. Skewer shrimp.
Grill for about 2-3 minutes on each side until cooked through.
Ingredients
2/3 cup Peak Fresh Produce® Cilantro
5 lime(s), juice of
5 shrimp, large, peeled and deveined
Chipotle Ranch Dressing
Directions
Mix all ingredients together.
Ingredients
1/3 cup adobo chipotle purée
1 1/2 tbsp cumin
2 1/2 tbsp lime(s), juice of
5 cups Ken's® Ranch Dressing
2 1/2 tbsp West Creek® Sugar, Granulated
Pineapple Salsa
Directions
Toss tomato, pepper, pineapple and 1 Tbsp cilantro in a small bowl. For an extra kick, add some jalapeño.
Serve with shrimp skewers.
Ingredients
1 tbsp Peak Fresh Produce® Cilantro, chopped
1 tbsp Contigo® Pepper(s), Jalapeño, finely chopped
4 pepper(s), orange, finely diced
3 3/4 cup pineapple(s), whole, finely diced
5 Peak Fresh Produce® Tomato(es), finely chopped