Deep Roots, Authentic Flavor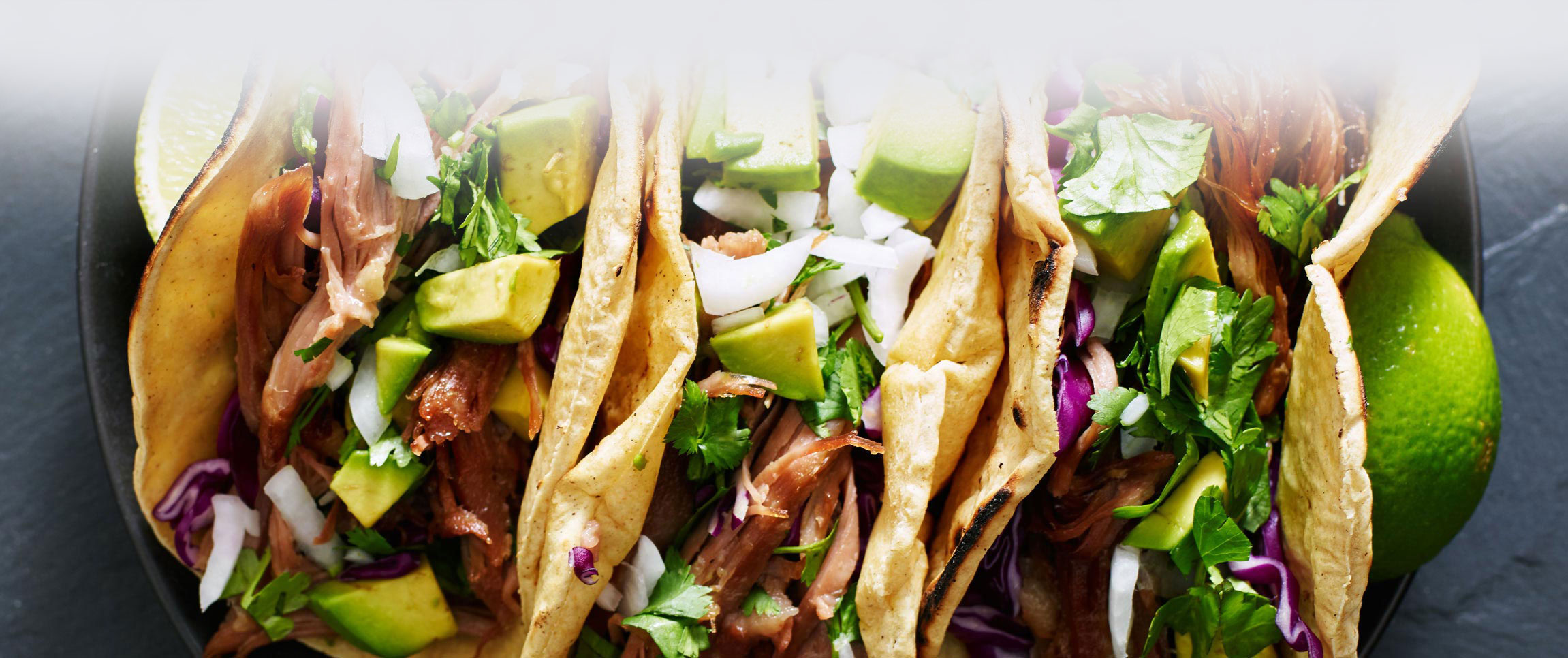 Contigo
The word Contigo means "with you" in Spanish, signifying our commitment to sourcing delicious products that will stay with you, holding a special place in your kitchen. Whether you are creating innovative, on-trend dishes that incorporate a bit of Latin flavor or your family's time-honored, classic recipes, Contigo has the selection to meet your needs.
Meats
Options for all your favorite entrées with ground beef, chicken and beef dices and strips, and skirt steak. Make traditional tacos, enchiladas, burritos, mole, posole, adobo, agujas, and more.
Avocados, Salsas, and Peppers
Why worry about maintaining fresh avocados when we have frozen and fresh refrigerated varieties for all your favorite recipes? Choose from guacamole in a variety of styles and levels of spice, along with avocado pulp you can use for your own recipes. Our salsas are also available in a range of thicknesses, spice levels, and flavors. And don't forget the peppers. Choose from jalapeños in a variety of cuts, chili peppers, and chipotle peppers in adobo.
Frozen Foods
We source expertly prepared meal parts so you can focus on the main course. Choose from savory or sweet fried tostones, yucca halves, and more options coming soon.
Dry Grocery
We have authentic tortillas—flour, white or yellow corn—in your choice of sizes, along with delicious tortilla chips. We also have a full selection of canned tomatoes and beans—even tomatillos—for your favorite recipes.
Custom Cheese
Performance Foodservice's custom cheese blends are a perfect complement to our Contigo brand. We can create the right combination with the melt and flavor profile for your Latin recipes. We currently process more than 600 cheese blends at our facility in Rice, Minnesota, and can design something special just for you. Choose shredded or diced in a variety of sizes with or without herbs added. Let us know your flavor preferences and end use, and we'll work with you until we get it just right.
Learn more
.
More Exclusive Brands
Our portfolio of authentic Asian foods includes rice, noodles, sauces, prepared frozen entrées, appetizers, and more.
Our tiered selection of hors d'oeuvres and appetizer options is designed to please a variety of preferences.
Stay Fresh And Informed
Sign up for our newsletters for information on food trends, promotions, industry tips, and so much more.
Sign Up Today